This is a Supernatural promo pic that I pulled out of last Saturday's People magazine. I hadn't seen it before, though I'm sure the picture is out there since I've seen others from this same shoot.

What interests me MOST though is the tag line on the pic...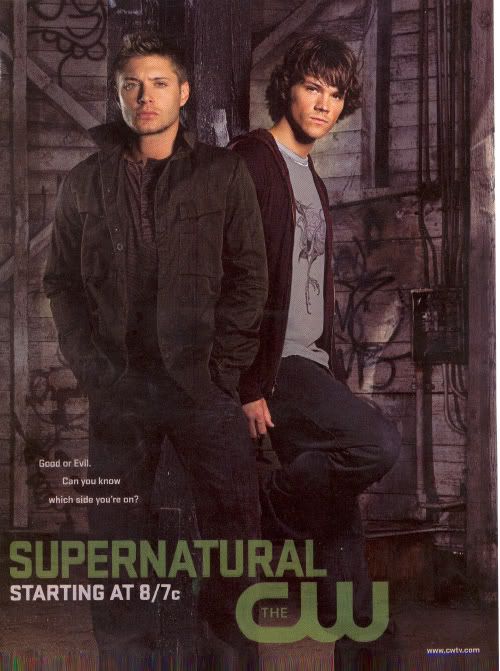 The tag says "Good or evil. Can you know which side you're on?"

Which makes me wonder...are the Winchester fighting on the wrong side? Are they dabbling in evil and don't know it? Is the demon's plan for Sam actually a GOOD thing?