Awhile back, I was trying to convince a friend to start listening to the Indigo Girls, (who I loooove), so I made her this mix. It's dated May 2005 so it doesn't include any of their newer stuff (or any of their live stuff.)

Anyway, I didn't listen to any of their music for a really long time and then all of a sudden I got a craving and now? I've pretty much been listening to it on repeat since Saturday.

So here! I'll share with YOU!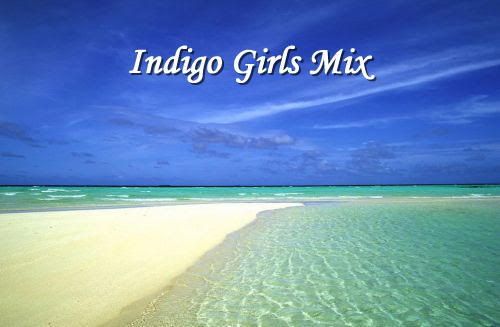 1. Closer To Fine
2. Love's Recovery
3. Hammer and Nail
4. Watershed
5. Hand Me Downs
6. Ghost
7. Love Will Come To You
8. Nashville
9. Let It Be Me
10. Power Of Two
11. Least Complicated
12. The Wood Song
13. Get Out The Map
14. It's Alright
15. Moment Of Forgiveness
16. Become You
17. Yield
18. Hope Alone
19. Fill It Up Again





DOWNLOAD HERE