Three things....

First, happy birthday to
arabella_hope! Love ya to bits Ang-baby!

Second, this pic is my happy place: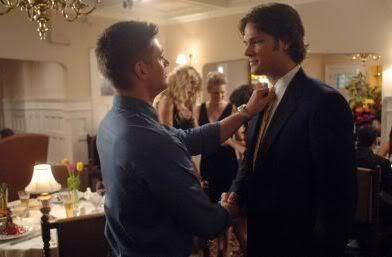 Third, I'm leaving this afternoon for RENO. Woooooo! Vacation! With my buddies! I CANNOT wait!

Y'all have a safe and happy Memorial Day weekend. *blows kisses* Love ya babies!



WAIT! I have a fourth thing!
phaballa pointed out that Lawrence, Kansas has become the first city in the state to approve domestic partnerships, Awesome, yeah? (Everything can be related to SPN, EVERYTHING.)