Here is my obligatory WinCon post! I'm heading to Baltimore Thursday evening and leaving early Monday morning.

There are three sure-fire ways to recognize me: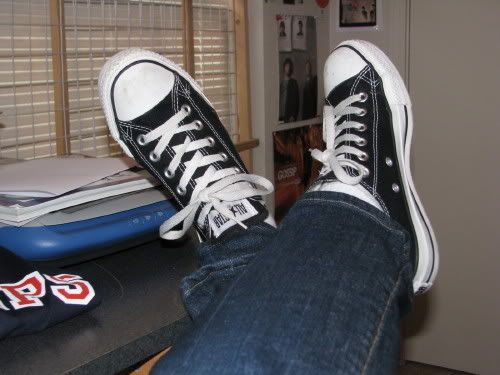 2. I'm usually the most sober person in the room.

3. We have name tags. *grin*

I don't know what else to say! In my experience planning ahead never really works, sooooo...y'all come say hi to me once we get there. I'm excited about seeing everyone and I expect many shenanigans. WOOOO! FANGIRLS!

***********************************

Today is Paddington Bear's 50th birthday. When I was four years old, I got a Paddington Bear for Christmas and it's one of my oldest memories. I still can picture what it looked like under the tree. My Dad always read me Paddington stories and he's just very important to me. I bought Addison an old Paddington Bear (the new ones look completely different and I don't really approve) last year for Christmas. I still have my bear too...from 31 years ago.

Speaking of age! SEVENTEEN DAYS UNTIL MY BIRTHDAY! It's very exciting! Since Halloween falls on a Friday this year, I'm going home to visit with my parents then. And have cake! And give candy to kids! It will be amazing.