I read a couple of fun books this week and wanted to share them with you.

Sleeping Freshmen Never Lie by David Lubar: This book is about a kid trying to make it through his freshman year of high school. It has many layers and lessons, but mostly it's about finding yourself and being the best YOU that you can be. It's filled with humor, and I love that it "accidentally" teaches so much English and literature as the main character is learning it too. Super fun book.

I also adored The Gollywhopper Games by Jody Feldman. The author was volunteering at a library when a 10 year old boy returned a copy of Charlie and the Chocolate Factory and asked for another book with a story like that. Sadly, there WEREN'T any, so Feldman decided to write this book, for that boy. It's a similar style, but set in a toy factory instead of a chocolate factory. It's also full of puzzles the kids have to figure out to get the big prize. It's smart, engrossing and vivid. I read the whole thing in one sitting.

The last book I want to talk about is very different. Wake by Lisa McMann is about a teen girl who gets involuntarily sucked into people's dreams if she's near them when they fall asleep. This leads her to find out many disturbing things about her friends, family...and even complete strangers.

This book is SO CREEPY, and wholly different than anything I've read recently. My one complaint is that it just ends in the middle of the story, but this seems to be a common trend right now in YA series books. The sequel is waiting for me at the library, so I can't complain too hard. I'm hoping it explores why this is happening to Janie, and how she can control it.

Entertainment Weekly says this is the 20 year anniversary of Say Anything. I absolutely saw this is the theater opening weekend and have loved it ever since. LLOYD DOBBLER. They did a cool tribute article, and it is here: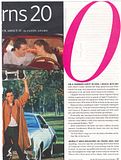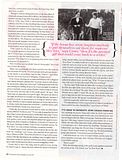 The other day I was at Quiznos, and saw a pile of these on the counter: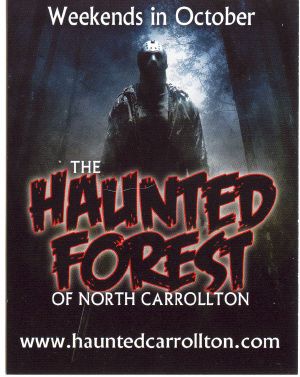 It cracks me up SO MUCH. The haunted house just laid its own graphics right over the Friday the 13 movie poster! HILARIOUS.

I am in love with this whole page of crafts inspired by Where the Wild Things Are. Someone should make me one of each!

And, I really love this picture. It's so inspiring to me. I feel like I can reach out my hand and push it inside the screen.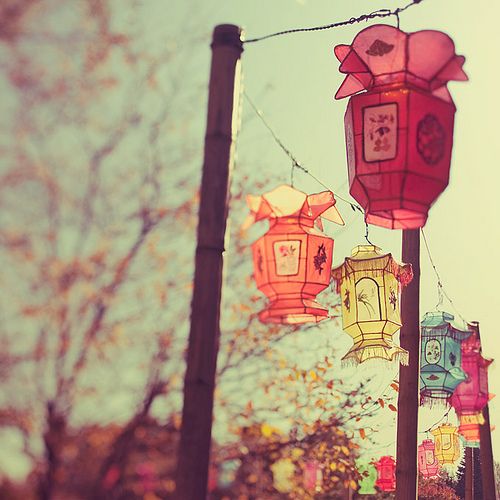 I want to go to there.

Last but not least (if anyone read down this far, through all my blather), here is a zip file with cast version of every song performed on Glee so far this season. And, here is the playlist.

YAY! Enjoy! Happy Sunday!