The other day my Dad was telling me about this TV show he was watching and I got really interested by his description, and then he turned on the DVR to see what channel it was on, and I saw that Cucumberpatch guy's name, and thusly realized that my Dad was cooing about the new Sherlock Holmes everyone but me has been watching.

And so. I'm looking for downloads. Anyone? (It's a short season, right?) I get confused when I look at comms because there are 172 version of Sherlock Holmes.

One of my goals for Year 38 was to try new recipes. The first I attempted was homemade pizza dough, which frankly, was disgusting. But I took pictures and they are pretty!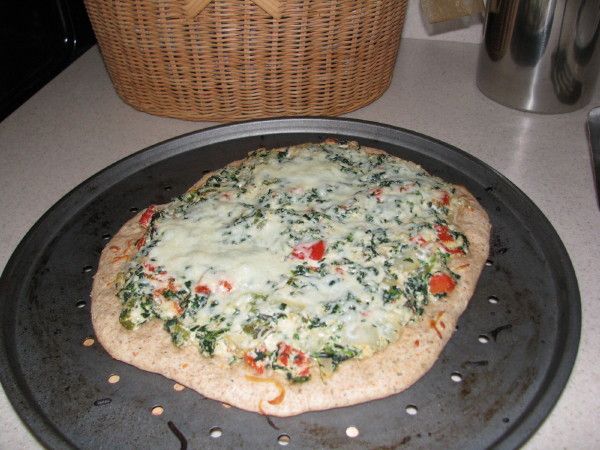 Mom says she has a better, much simpler recipe, which she will teach me later.

I also have made Bavarian black bean soup and pumpkin cheesecake, both of which were AMAZING. Definitely will make again. No pics though, alas.

Another of my goals was to allow myself to be creative. So, when Mom asked me to help her decorate a gingerbread house yesterday, I said yes even though normally I would have begged off that project REAL QUICK.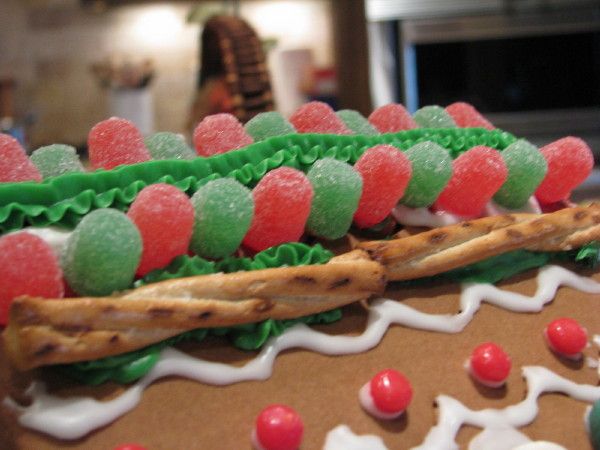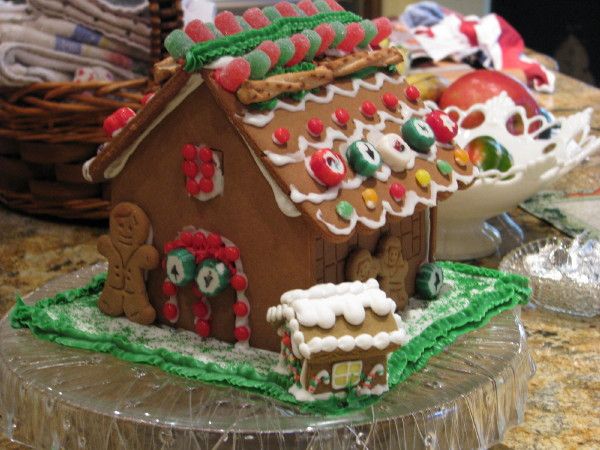 I recognize that is no great feat of decorating brilliance but it was SO FUN to do. I sincerely had a blast and was super glad to not have missed out on doing it.

Dear Photobucket: What's with the entirely changed format and links and EVERYTHING THAT EXISTS?!!? I do not approve.

Please go die in a fire, preferably on a ceiling.

--
wendy

For awhile I was having some random bouts with nausea and the pharmacy woman at Albertsons insisted that ginger ale was my best bet, even though I cannot stand ginger ale. Luckily it really did work! WOOO. Unfortunately, now I seemed to have developed some weird Stockholm Syndrome-type relationship with my Canada Dry. Every day I'm all..."Hmmm! I should have some ginger ale!" WHAT THE HECK SELF! I DO NOT EVEN LIKE GINGER ALE.

Have been watching the first season of Modern Family and it is freaking HILARIOUS. Do you watch?

This is my fourth post today. I am so, so sorry.