I have too much to tell you, I must instead sum up!

First, yesterday I made cupcakes as a thank you gift for my amazing vet. This was the first time I ever piped icing, I think they turned out pretty good!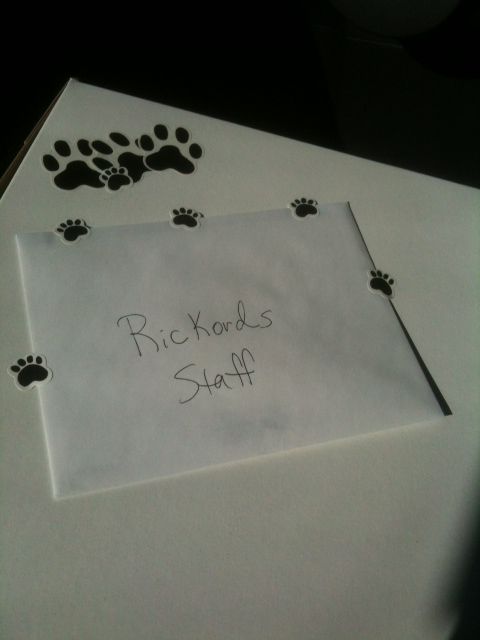 I dropped them off and then headed out to the airport to pick up
affectingly for our Fangirl Fun Weekend. While I was waiting, I perused the issue of US Magazine I got in the mail that morning. And what to my wondering eyes should appear? A PICTURE OF JARED PADALECKI!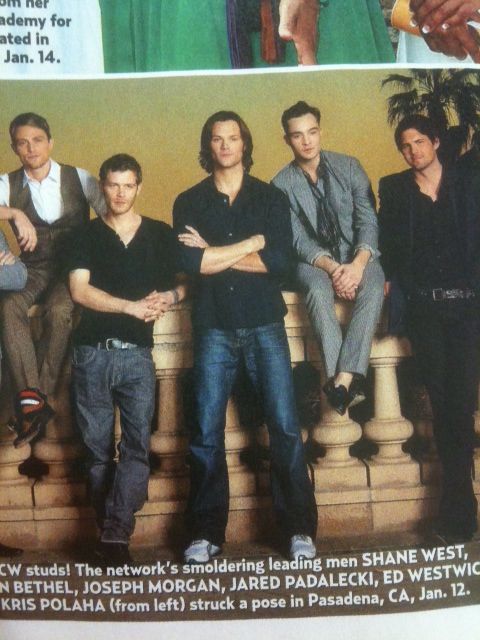 So, I took a crappy cell phone pic and tweeted that, and people seemed to like it, and I am pretty sure that was my fifteen minutes of internet fame, right there, spent in the DFW airport, alas! But GOOD GRAVY Jared looks amazing!!

Ok, so I got
affectingly and we went to eat. And there we got AMAZING NEWS, that
beckaandzac was going to be able to join us after all. AHHHHH!! AHHHHHHHH!!!!!!!! So we squeed and bounced and finished our food and took a quickie sojourn to Wal-Mart and then we came home and sat on the couch and talked for about 100 hours. Mostly about the awesomeness of fangirls, AS YOU DO.

Now, today I am at work, BOO. But I get to leave early, YAY! And then Amber and I are going to Dallas to harass stay at the Wincon hotel and check out alllll the downtown area and find lots of fun things for everyone to do in October. Along the way, we also will get to see
vorpalblades,
waterofthemoon,
mkay9,
matalinolukaret,
boom_queen, AND MORE.

AHHHHHHHH!!!!!!!!! I love fangirls!!

Oh, and P.S. When I took the dogs to the kennel this morning, the vet tech thanked me for the cupcakes and said she wished she was as creative as me. !!!! Music to my ears.

And, P.P.S. Predictably, Max and Val worked their charm on Amber and have seduced her onto their side. HUMPH. She was more sad that I took the dogs away today than she was that I was leaving for work. DOUBLE HUMPH! Naw, seriously, I love that fangirls love my puppies too. They are our mascots, I think. ♥

P.P.P.S. I AM EXCITED ABOUT LIFE IN GENERAL TODAY.

P.P.P.P.S. WISH YOU WERE HERE.