Here are the oreo pops I made for my co-workers per
alwayseven's excellent suggestion. They were SO easy, and mostly well received (by which, I mean people actually acknowledged them, which was kind of nice.)

Fun project, would do again!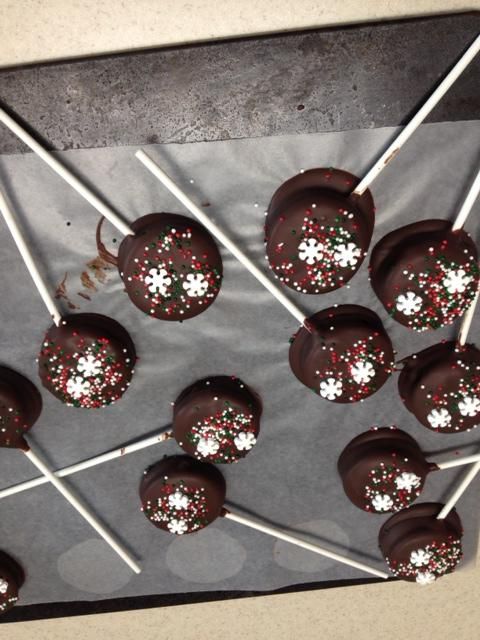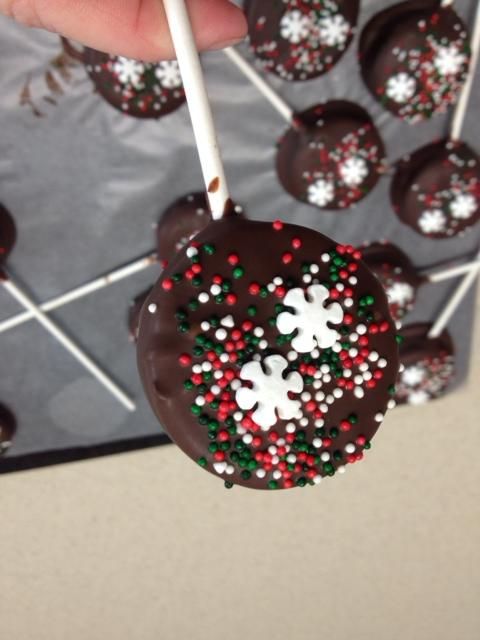 And, yesterday I took in homemade peppermint bark, which was TO DIE FOR. Big success.

Happy holidays, yo!