So today is
big_heart_june's birthday! I am full of love and happiness over this fact. She is truly a bright spot in fandom and makes my every day better. June...♥

This is my seventh day in a row to work and I am exhausted. I have Monday off, so...just a few more hours until freedom and rest. *flops* I have no plans so it's sort of exciting to see what the day will bring.

Jared name checking Shep at the end of this makes me sooo happy and I honestly have no clue why. But it does!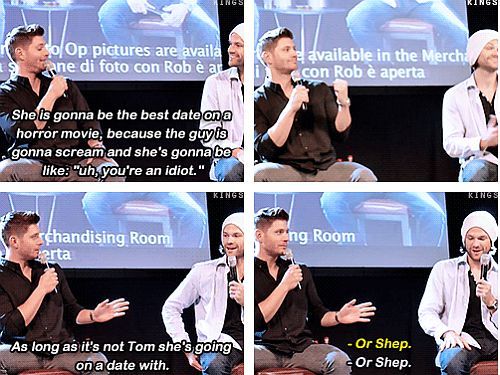 I NEED NEW
rlbivob! *inhale* *exhale* NEEEEEEEEEDD.

OK. Gotta drink this coffee, get dressed, and get to work. LET'S DO THIS. Go Team Sunday. (Yes, we actually do call ourselves that, lol)

P.S. What if I just didn't wear any makeup to work today...?