So...I shall save all the things that are upsetting me and instead focus on this:

Tonight is the Supernatural retrospective! I am so stoked for this. Even more than for tomorrow's new episode, to be honest. I'm counting on the review of our journey reminding me of all the things I've loved. And an extra hour of Jared and Jensen on my TV screen is never, ever (EVER) a bad thing.

In other news...

Last Saturday was the Pride parade downtown in the city where I work. I was able to catch a little of it on my lunch break and it was AMAZING. Absolutely packed with people, of all ages, races, types. I walked into the parade mess sort of unexpectedly and for unknown reasons it just hit me really hard, it was just...beautiful and empowering. I started crying and just Could. Not. Stop. Happy tears, but still bizarre. A lot of unexpected emotion, it overwhelmed me!

The parade was underway already when I stumbled onto it. I was there for about 45 minutes and it was still going strong when I left.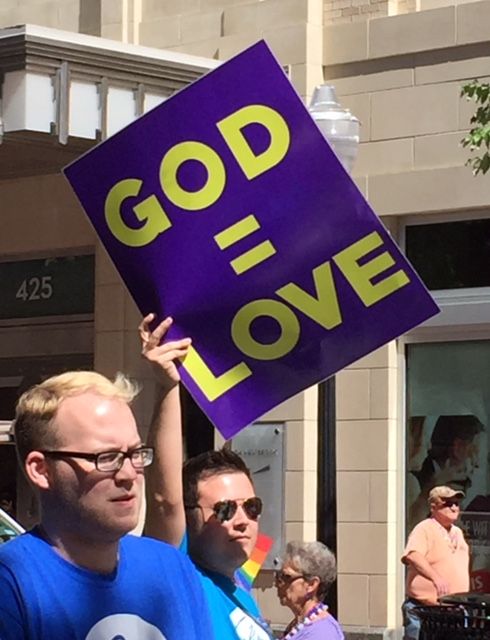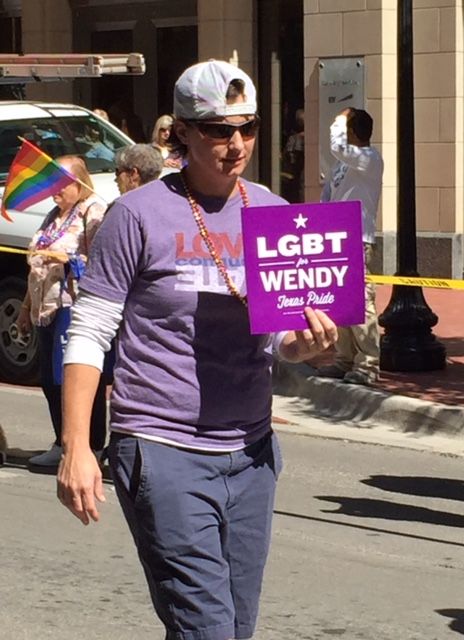 The crowd on my side of the street (the other side was blocked off), it was crazy.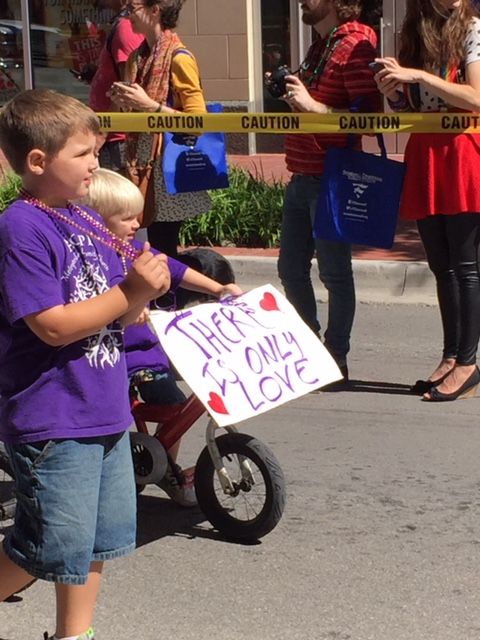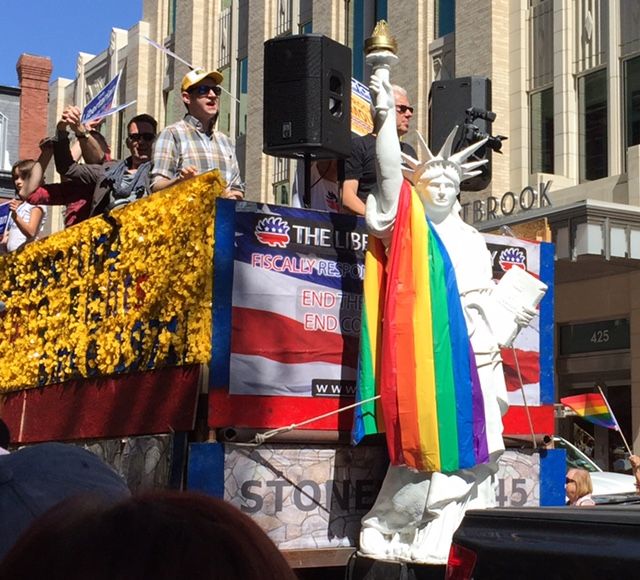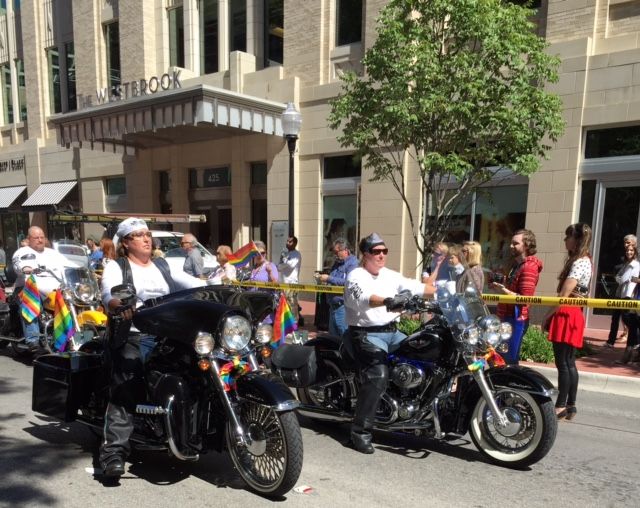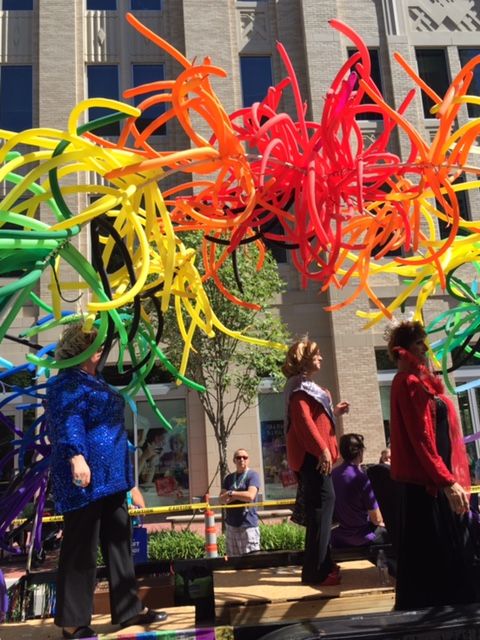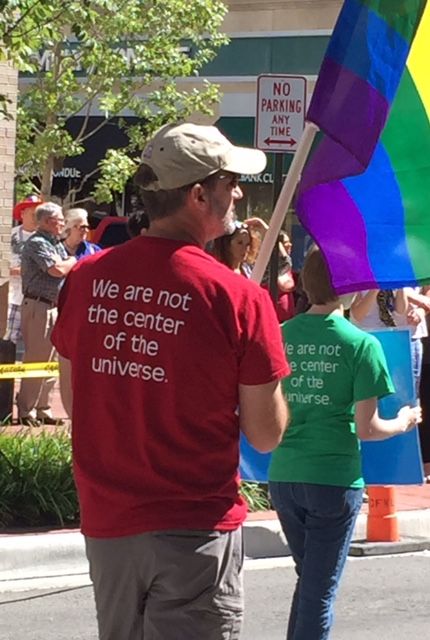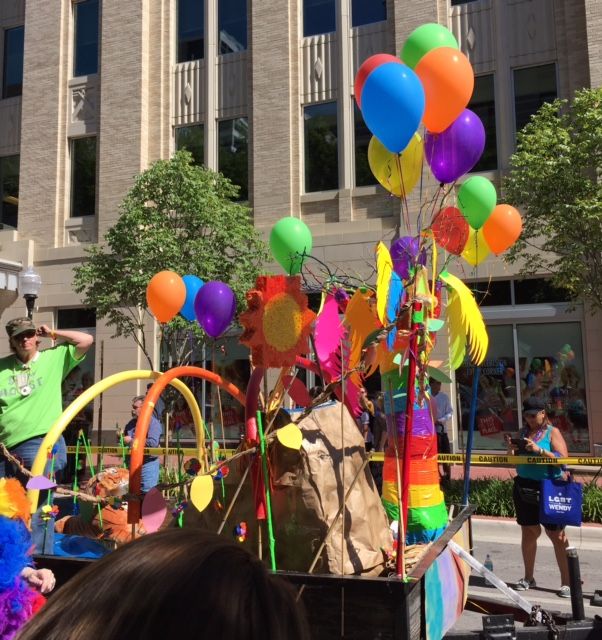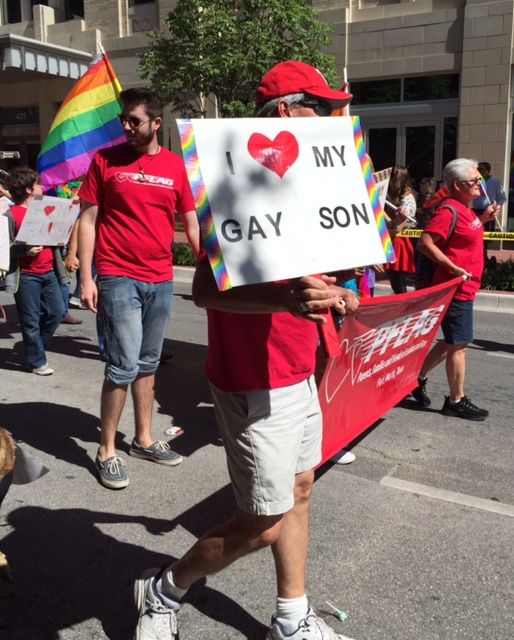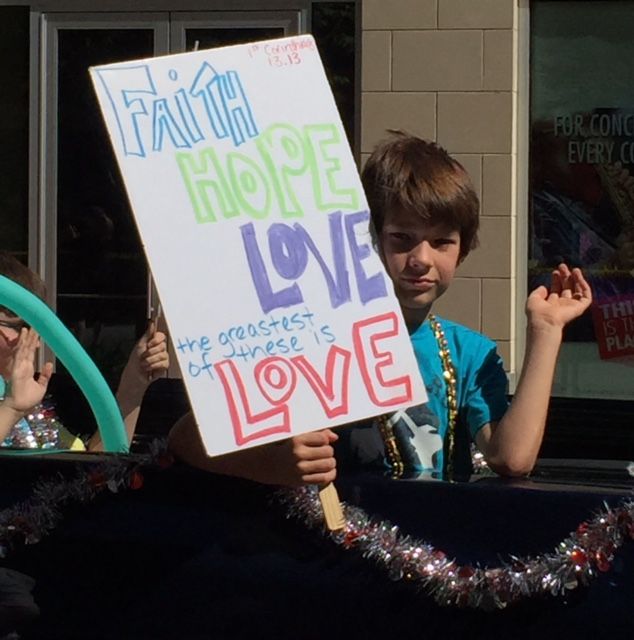 This fabulous lady was part of Delta's float. She lipsynced and danced to "Come Fly With Me"...and walked the entire parade route in those heels!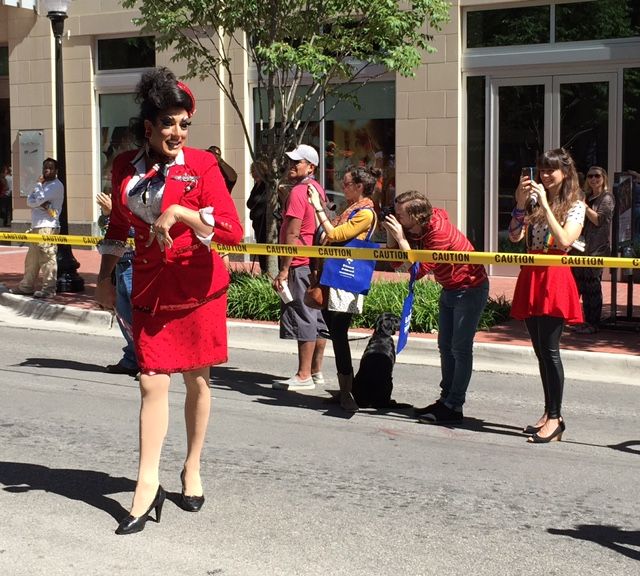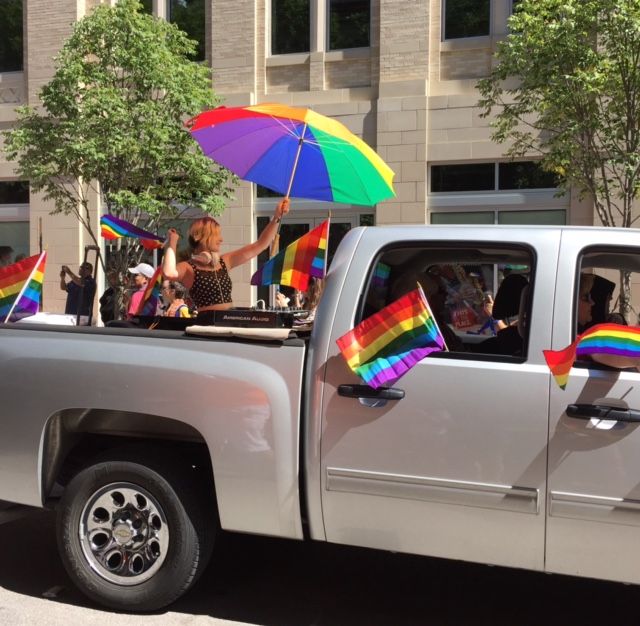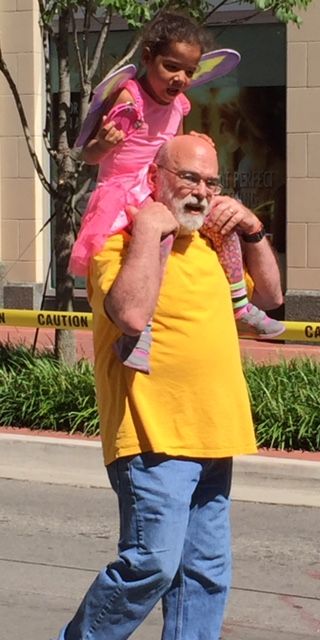 (RLBIVOB motorcycle..??)