I had a really amazing vacation.

First up, was Pittsburgh. For a variety of reasons relevant to only me, I didn't do much actually Wincon-related, but I did get to hang out with alllll the fangirls, which always is amazing. LOVELOVELOVE getting to re-connect with people I miss and adore so much. There's never enough time.



Pittsburgh was amazingly gorgeous, just how I remembered it, honestly.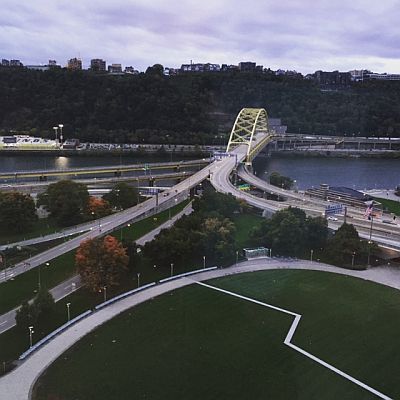 girlguidejones arranged this amazing dinner for us at a restaurant high up on Mt. Washington. The food was simply incredible. We were there for HOURS.



(Taken through the window, but still spectacular)



Chocolate cheesecake and hazelnut ice cream, all house made (
deirdre_c and I had the same main course and we just kept making moaning noises at each other, it was just good beyond description.)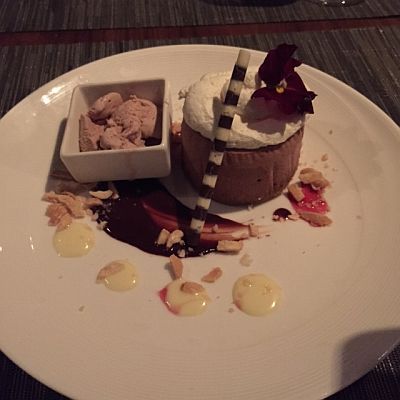 I can't do a recap of the whole weekend, but we went to Winghart's, which you no doubt have already heard about, this great local coffee and tea store called Nicholas, which when goggling just now I discovered they sell online (STOP IT!!), and this dive diner in Market Square called Cherries Diner. Sam and Dean would have loved it.

I also super enjoyed getting to re-connect with
poisontaster and
quietdiscerning (*cling*),
beadslut who made me cry with a plastic star, and
tsuki_no_bara who brought me homemade cookies! Also had a great conversation with
beckaandzac and got to bask in the glorious presence of
rivers_bend.

Also, there was prom and the tea party and not one but TWO vid shows and also I pretty much never slept and also drank several delicious amaretto sours.

Also, one day, a group of us drove up (down?) to tour Frank Lloyd Wright's Fallingwater, it was simply incredible.
girlguidejones said this was retroactive bucket list material and she was not wrong. If you ever get the chance, you must go see it. YOU MUST.

Also, while we were standing out on one of the cantilevers, it gently started to snow. *hands* I can't even.



You can't take pictures inside, but there were TWO Diego Rivera paintings, and the guide mentioned that Frida Kahlo had stayed there. I swooned.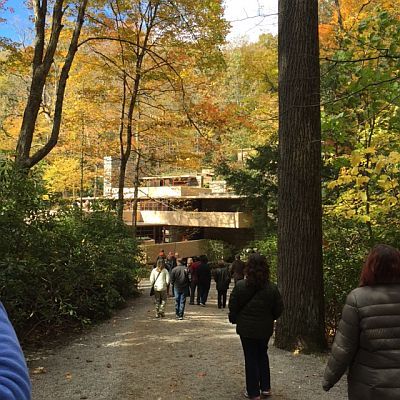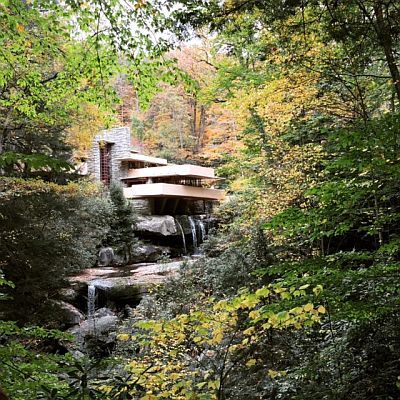 On the way back GGJ made us stop to view a 1000 pound pumpkin and drink hot apple cider, which we all grumbled about but turned out to be super fun. ♥

OMG WHY IS THIS ALREADY SO LONG.

After Pittsburgh, I flew on to Albuquerque to meet my parents who were renting a house there for a few weeks. It was gorgeous and had an amazing view of the mountains. It poured rain one entire day and I pretty much just slept and played on my ipad and it was glorious.



"Our" back yard: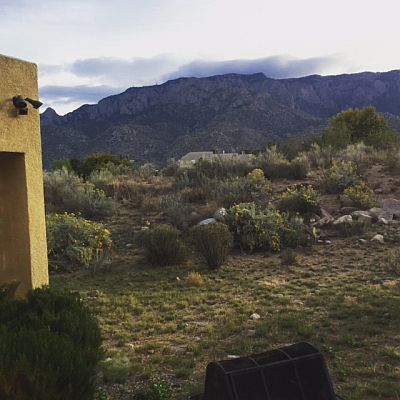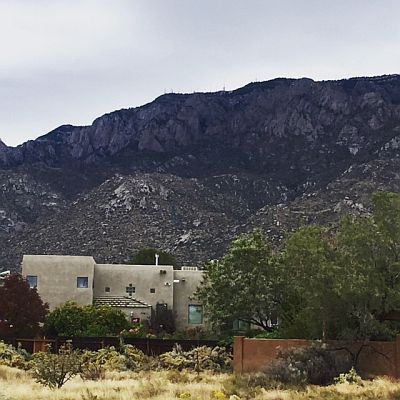 The clouds rolling in, I love how they just cover that mountain right up!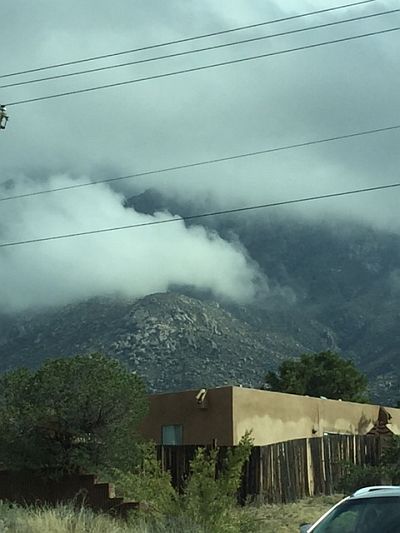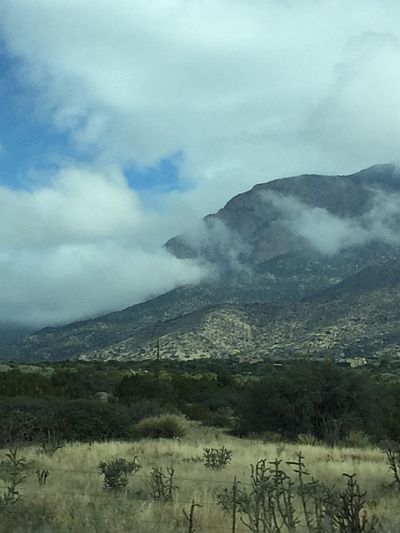 My paternal grandmother loved turquoise and silver jewelry. She died when I was five, so I have very few memories of her. But, I still wear one of her turquoise rings every day. But anyway, that's one of the reasons we chose to go there, to see where she'd bought so many of her things (we literally have boxes and boxes and boxes of it) and to sort of explore that history.



Two of my grandmother's rings: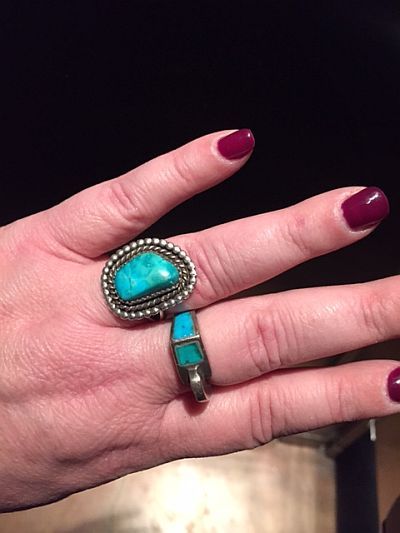 This is a necklace my mom bought in Old Town and then I stole to wear the next day (I also like this pic because I look like a movie star wearing a glasses-and-fake-nose disguise):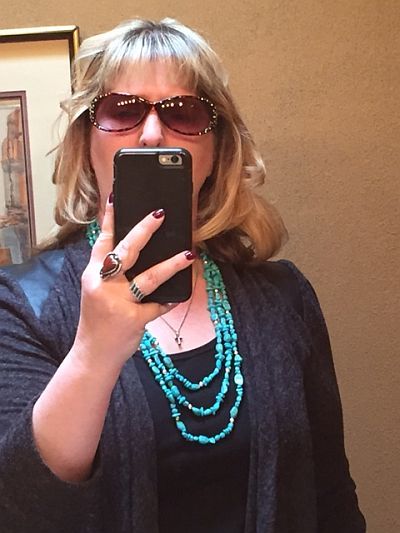 My mom wanted Mexican food, so I yelped a restaurant and my parents thought I was a GENIUS. Mom made me read her reviews for everywhere we ate after that -- even if we already were there.



We ate at this other restaurant called The Flying Star. This is the Athena salad, which was delicious. That's fried feta...!!






AND, we went and hiked through Tent Rocks National Monument, which was AMAZING. I've never seen anything like it, just incredible. I had a hard time with the elevation, it was hard to catch my breath, but I still made it!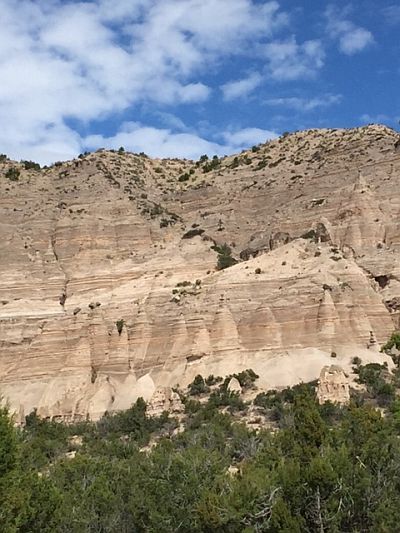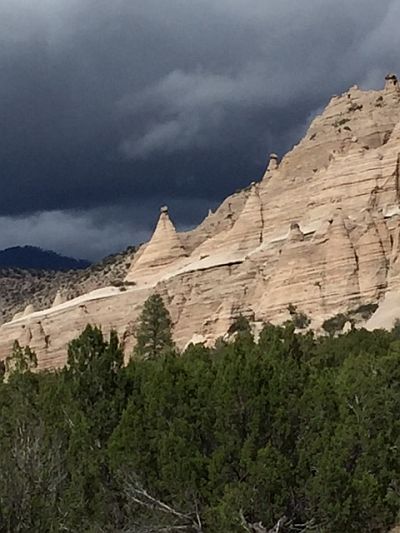 We also went to Santa Fe, which was much prettier and much more expensive. My mom bought a bunch of dream catchers and we beat the rain home. WOOO!

Wow, that was so much longer than I intended, but it was such a great trip and I don't have to go back to work until Tuesday. DOUBLE YAY. Thanks for sharing that with me. *blows kisses*